Little did Rahul Dravid imagine he was going to play another ODI match in his career after India won the World Cup in 2011. India were world champs and Dravid was not picked for over 2 years.
The nickname of 'The Wall' was apt and proven once again with Indian team struggling hopelessly in England but Dravid standing tall amongst the ruins, with 3 centuries in the Test series.
The selectors looked for a savior and selected Rahul Dravid marking his return to ODI format of the game.
Ironically, Dravid on being selected decided to declare it his last ODI series and retire from this format of the game. Today will be his last game. Here are some of his achievements in his ODI career spanning 15 years.
Dravids – ODI Career Stats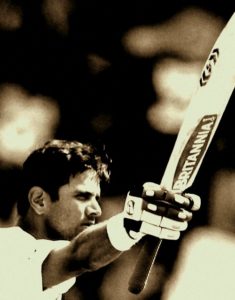 | | |
| --- | --- |
| Matches |  343 |
| Innings |  317 |
| Runs |  10820 |
| Strike Rate |  71.16 |
| Average |  39.06 |
| Hundreds | 12 |
| Fifties | 82 |
Dravid also was a safe fielder and has kept wickets for many matches.
He has taken 72 catches as a wicket-keeper while taking 124 catches as a fielder. He also has 14 dismissals as stumped taking his total dismissals while fielding to 210.
Further more Dravid bowled 31 overs and took 4 wickets as a bowler.
Dravid's Captaincy Record in ODI
Rahul Dravid was not a celebrated captain mostly because of India being knocked out in the first stages of the World Cup in 2007. But his captaincy record is quite impressive in ODI format.
He captained India in 79 matches, winning 42 of them. This was a success rate of over 53%. This rate is marginally superior to even Ganguly's success rate as captain which around 52%.
Do you think he deserves a lot more credit than he gets for Indian cricket and its achievements over the past decade and a half? Do drop in your comments.