India's tour to England has been a disaster. We lost the series 4 – 0 and trail the ongoing ODI series 2-0. Yes, India has lost 6 matches without even winning a single one. But the bigger disaster seems to be for the players. India is losing more players than matches. The count has reached eight.
I wonder if BCCI means the Board of Control for Cricket Injuries??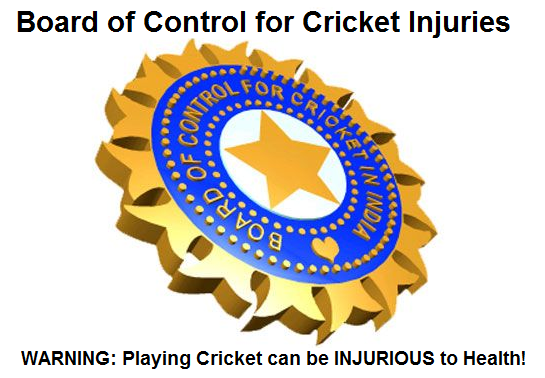 Here is the list of players injured in this tour of England:
Virender Sehwag
Gautam Gambhir
Sachin Tendulkar
Rohit Sharma
Yuvraj Singh
Harbhajan Singh
Ishant Sharma
Zaheer Khan
Seems like India's injured team is a lot stronger than the one thats playing out there.
Do drop in your comments.