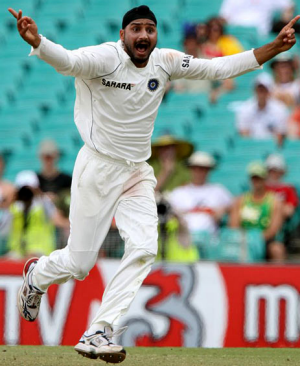 Today India announced its squad for the Test series against West Indies, which will be touring India next month. The opposition is West-Indies which is probably not the best in the world but a notable omission from the squad is Harbhajan Singh.
The announced squad includes:
Gautam Gambhir, Virender Sehwag, Rahul Dravid, Sachin Tendulkar, VVS Laxman, Yuvraj Singh, R Ashwin, Pragyan Ojha, Ishant Sharma, Umesh Yadav, Virat Kohli, Varun Aaron, Ajinkya Rahane, Rahul Sharma.
MS Dhoni will be captain and wicket-keeper.
Why Harbhajan Singh was dropped?
The off-spinner has been controversial and a great fighter. He has taken over 400 wickets in test matches. But let's go over his test record for the year 2011.
Test Record of Harbhajan Singh in 2011
Tests: 06
Wickets: 20
Average: 38.05
Those numbers have been pathetic when compared to his career where he averages more than 4 wickets per test match. I think unlike other cricketers; he has not got a rest. He has played continuously for over a year, until getting injured in England. Even after a comeback he should have bowled in longer format in the Irani Trophy rather than playing Champions League for Mumbai Indians; then that is a different argument for a different post. 😛
Maybe a break would do him a lot of good and not harm. But being over 30, it might be difficult to make a comeback with youngsters breathing down his neck.
What are your views on Harbhajan Singh being dropped from the Test team? Do drop in your comments.
(Stats complied with Stats Guru)