Mumbai Indians were the most consistent team in IPL 2010 but Chennai Super Kings are the most consistent team in all three editions of IPL by being the only team to play in Semi-Finals in all editions and also featuring in two Finals.
Today MS Dhoni led Chennai Super Kings to IPL glory by winning it against the Mumbai Indians who were probably favorites before the final match started.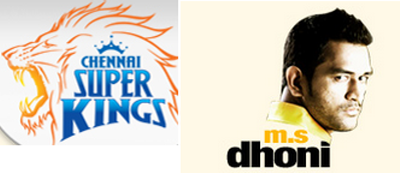 The Final..
Both team were well matched and at around the 15th over stage Mumbai Indians looked like they were going to control the game. This is where Raina was dropped twice in 2 overs and he ended up scoring over 35 runs in those overs. That hurt Mumbai Indians who probably were looking at a score around 140 to chase but had to chase 168 finally.
The batting came off well but Chennai Super Kings choked the Mumbai players and made the chase very difficult. Towards the end Keiron Pollard did hit 22 in 1 over to give Mumbai hope.
But Albie Morkel sealed it with second last over which went for very little leaving Mumbai to score 27 of the last over.
This is the first time Chennai Super Kings have won the IPL and MS Dhoni becomes the first Indian player to lift the trophy as previous winners were Shane Warne for Rajasthan Royals and Adam Gilchrist for Deccan Chargers.
Good Omen?
I guess this can be called a good omen for MS Dhoni who leaves after a couple of day with the Indian team to lead them for the T20 World Cup.