Today's IPL match between Kings XI Punjab and Chennai Super Kings was crucial as CSK had a good net-run rate but needed to win this game to keep that run-rate higher and also qualify for Semis. Kings XI Punjab did put up a strong total of 192 and looked like causing a upset.
It was almost an upset had it not been for MS Dhoni's superb display of going berserk while batting. At one point CSK needed 52 runs of 24 balls. Chennai won the game with two deliveries to spare. The last over left Chennai to get 16 of 6 balls. Dhoni hit 4-2-6-6 to walk away with the match and also end up securing a Semi Final place.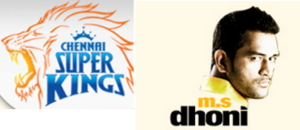 Chennai Super Kings are the second team behind Mumbai Indians to secure their place in Semi Finals. Considering the other two spots are still open and only two matches are left to be played, shows what a competitive league this has been.
Chennai Super Kings are also the only team in IPL to have qualified for Semi finals in every edition. This I guess makes it one of the most consistent side. If Delhi Daredevils beat Deccan Chargers they will also qualify into the Semis and join CSK as only team to feature in all Semi final line ups of all editions of IPL.
Who is in the Semis?
Mumbai Indians are through with 20 points. CSK, RCB have got 14 points and will qualify thanks to a great Net Runrate. Delhi play Deccan and the winner will end up with 16 ponts and will be through.
Kolkata will hope Deccan lose badly so that if they win big against Mumbai tomorrow, they will qualify for the Semi Finals.
So who do you think is your line up for Semis? And more importantly who will win IPL 2010?