Mumbai Indians were playing Bangalore Royal Challengers in the first semi final of IPL. I am sure Bangalore were hurting that the semi finals which were supposed to be hosted in Bangalore were rescheduled to be played in Mumbai for security reasons.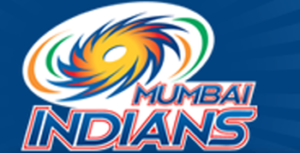 RCB started quite well with getting quick wickets of Tendulkar, Dhawan and Nayar. But the middle order which was considered to be Mumbai Indian's problem area rose to the occasion. Keiron Pollard the giant from Trinidad and Tobago hammered his way through the Bangalore bowling to score 33 runs of 12 balls.
RCB started the chase well but fell flat towards then end after the first 9 overs. Mumbai Indians probably have the best attack of the tournament and chasing 184 under pressure was a little too much for them.
I think today Royal Challengers were royally beaten by a very good side who have won 10 games in the league phase.
Sachin Tendulkar injured!
Sachin Tendulkar still the highest run scorer for Mumbai Indians hurt himself by having the webbing of his hand get split while attempting a catch of Rahul Dravid. Split webbings usually are not very major injury but can be quite a problem for a batsman to grip the bat properly. Being a Mumbai Indians supporter and Sachin Tendulkar fan I hope five stitches  do not trouble the great man on 25th of April playing the IPL final.
Mumbai Indians have also secured their place from Champions League.