I grew up in Mumbai and have stayed for most part of my life in Mumbai, so saying my favorite IPL team is Mumbai Indians is a given. But I like Royal Challengers Bangalore as as team which has a great balance. It has my favourite fast bowler Dale Steyn and also one of the world best all time great all-rounder going by the name Jacques Kallis. Not to forget greats like Kumble and Dravid are also part of RCB.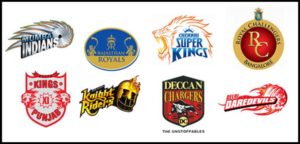 Today was surely not a auspicious day in Bengaluru (Bangalore) with a crude bomb going off minutes before the game in a generator room. The match was delayed by an hour but did take place.
Mumbai Indians posted a considerably large score of 191/4 and restricted RCB to 134/9 and winning the match by 57 runs.
RCB were favorites to get into Semi finals as they had a very high net-runrate. This loss to Mumbai Indians was disastrous and leaves them with a net Runrate of +0.219. It was at a comfortable +0.467.
The Semi Final battle has really warmed up and I think RCB might just still make it and we might have a Mumbai Indians vs Royal Challengers Bangalore final. What do you think? Do drop in your comments.