With a thumping response to it's first two editions of the tournament, IPL's 3rd edition is doing equally great or may be even better! TRP ratings for this years IPL remains on top as expected!
IPL has already created a scary buzz amongst the Motion Picture business. People are hard to find in theatres to watch new movie releases.
After finding a solution to watch IPL matches on desktop and laptop through Youtube,  someone now tries to find a solution for the movie theatre owners.
IPL  tied up with UFO movies to broadcast live matches in multiplexes! I am sure, watching IPL live matches on a huge screen with no commercial breaks does sound to be fun! But will this idea get sold as expected? I have my doubts, except for semifinals & the final match!
Another good news for the HD TV owners with SUN DTH installed is that they can watch IPL matches in HD format. SUN DTH is offering HD subscription through which they are broadcasting IPL matches in HD format in association with the official broadcaster Sony's Set Max! These matches also are without the commercial breaks!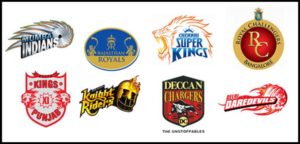 Discovery Channel is also available in HD (16×9, 1080p) on SUN DTH. This looks like a beginning of a new High Definition television viewing era in Indian television history. There are constant technical trials going on for High Definition broadcast in India. I will be posting details in another post on DW very soon!
But for now let's enjoy IPL in much bigger, clearer & un-cut picture! 🙂