The good thing about IPL is that there are no structurally weak or strong team. You do not have poor or weaker on paper. Their weakness or strengths are revealed only during the tournament and that's why predicting things are very difficult.
A couple of days ago Mumbai Indians beat Rajasthan Royals to be the first team to make it to the Semi-finals of IPL. This is Mumbai Indians first time appearance in IPL semis. The only team that has never been in IPL semis would be Kolkata Knight Riders but they are still in with a slim chance.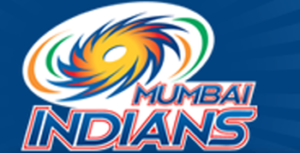 Mumbai is through, who will be next ?
Now that Mumbai Indians are through who will be next in the semi-finals. The tournament has become a virtual knock out and every match will see a new drama unfolding. I think previous post written by Rahul Bansal makes it quite clear that he does not think much will be done by Rajasthan Royals who he thinks are only good to play 'Oongli Cricket' (Idea), but they are surviving in the top four but will have to win all matches.
The Points Table as on 12th April 2010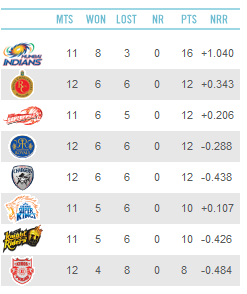 This leaves RCB, DD, RR, DC with 12 points and CSK and KKR are tied at 10 points each. Today evening's match Kolkata Knight Riders will plays against Chennai Super Kings and chances are one of them will be knocked out. 😉
So who do you think will make it to Semi-Finals. Do drop in your comments to play the guessing game. 🙂
Credits: IPL