IPL has reached the stage where the points table is taking shape and the men from the boys are being separated quite drastically. Mumbai Indians have left their last two year's dismal performances far behind and have won all but one of their seven matches. Mumbai Indians do look a certainly to get into the semi-finals unless ofcourse they ended up losing every game from now on.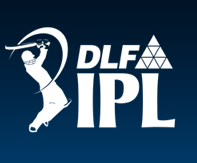 Bangalore Royal Challengers and Delhi Daredevils are the other three teams I feel will make it to the Semi-finals. Both teams have decent balance and even though they do not have as good a record as Mumbai Indians but Delhi Daredevils with 12 points and Bangalore Royal Challengers with 10 points are pretty much a certainty. DD and BRC might not make it if one of their teams does hit a roadblock and just about loses every game which is a little difficult to imagine.
That leaves the 4th place up for grabs. We can count Kings XI Punjab because they have had a disastrous IPL with only 4 points until now.
So now it leaves Chennai Super Kings (8 points), Kolkata Knight Riders (8 points), Rajasthan Royals (8 points) and Deccan Chargers (6 points) as teams which can take the 4th place. I personally back CSK as they are already at 8 points and look strong with the resurgent form of Murali Vijay scoring and surprising many who thought he was only good for Test cricket.
So who do you think will make it to IPL semi finals? Do drop in your comments and let me know.