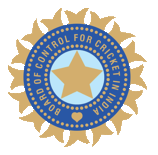 Recently with the 3-0 lead in the India vs England Test series, India has lost the #1 ranking for Test Cricket. England has displaced India. The shocking part of this defeat has been a tired Indian bowling side that never threatened the opposition batsman while the batsman are yet to score 300 in an innings even after 3 tests.
Here is a quick poll on what you think might be the reason India lost the #1 ranking in Tests.
[poll id="2″]
If you have more inputs about the downfall of the Indian cricket team, do share these views in your comments.