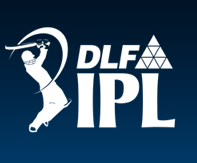 Indian Premier League fever is catching up. Last time I did write about the new advertisement for IPL season 3. Here is a new and interesting twist. This year there will be eight teams as usual but next year there will be ten teams in the fray. That means two new teams. Here is a list of cities which might host the new teams.
Ahembdabad, Nagpur, Kanpur, Dharamshala, Indore, Cuttack, Gwalior, Vishakapatnam, Rajkot, Pune, Baroda and Cochin.
I think the front runners are probably Ahmedabad and Pune. Let me tell you why?
The base price of the new teams to be bid on will be 225 million dollars. That is almost twice the amount spent on the latest highest bid which was for Mumbai Indians. I single out these two cities as likely to be bid on as these are on the only cities which can help the owners recover their millions. Pune being close to Mumbai and has a huge population for sustaining a franchise. Also Ahmedabad is a bustling city at the cusp of being a mega city will be ideal place to set up a IPL franchise.
Anyways we will know about it soon. March 8th, 2010 will be the day when the new two teams will be announced for the next year. Who do you root for? Which city do you want the newest IPL teams to be from?
Drop in your comments.