Indian cricket team started the World Cup against Bangladesh. They won comfortably, but their tied match (even after scoring 330+ runs) against England and their loss to South Africa (where they lost 9 wickets for 29 runs) had left them with 7 points with one more match to go.
Frankly, other than the match against England and Bangladesh, Indian batting has looked pathetic.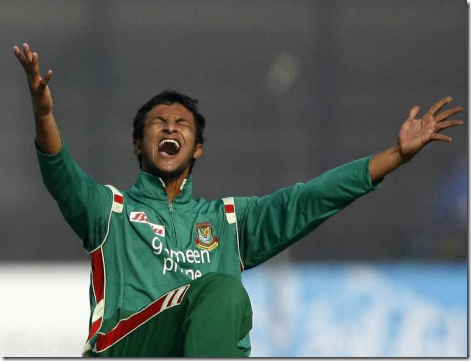 But thankfully, Bangladesh has obliged England, India and West-Indies by losing to the mighty South Africans. Now Bangladesh is stuck on 6 points but with such a bad net-run rate that their hopes lie in India beating West-Indies by 100s of runs or by chasing the entire West Indian total in 5 overs. With our boys in such glorious form, it we can consider it a impossibility.
The quarter-final scenarios for India!
India can either come in 2nd in the group with 9 points or lose to West Indies and end up 3rd.
If India is second in the group they will play Australia or New Zealand in the QFs.
If India ends up third they play Sri Lanka in the QFs.
India whatever happens will not play against Pakistan in the Quarter Finals.
Wow, lets see how this drama unfolds on Sunday, 20th March 2011 in Chennai.