During IPL, children stay indoors even during summer vacations and adults suddenly have a sick stomachs and skip going to work so they can catch a game in their city. Nothing like that is happening with T20 Champions League cricket. I thought I will write down 10 reasons why this tournament is a flop show!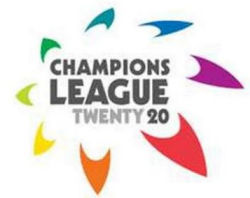 No Lalit Modi: Love him or hate him. He did create a buzz and is a marketting genius.
South Africa as Venue: Okay why would someone host the tournament in a place which has just hosted the FIFA World Cup. I means seriously is anyone in South Africa interested in Wayamba Elevens play Bangalore Royal Challengers after they have hosted the greatest show on earth?
South African players are in IPL teams: Imagine if Sachin Tendulkar showed up for Lancashire and played against Mumbai in Wankhede!!! I think South African fans feel the same when Kallis and Steyn show up wearing red for Bangalore Royal Challengers.
Unknown teams: Wayamba Elevens, Central Districts, Lions. Never heard of these teams and probably will not once this tournament is over.
Countries Missing: Domestic teams from England and Pakistan are missing. Traditionally they would have added some spice.
No match fixing scandal: Lets be honest! Now a days for a tournament to be successful it needs a few match fixing allegations to fly around.
No Star Power: No Preity Zinta or Shahrukh Khan tweeting sadly about their teams loss. No bollywood stars pretending to be cricketing gurus. That obviously gets some people interested in watching the matches.
No Sreesanth: Lets be honest we all look at Sreesanth wondering if he would rub some cricketer the wrong way again and get slapped on the face on national television.
Sounds too similar to its Football version: T2o is growing in popularity but seriously I think I will choose UEFA Champions League matches any day over Airtel Champions League. Messi's 3 goals are much better than Pollards 9 sixes.
Too much cricket: If Indian public watches any more cricket chances are the economy will collapse. So people are getting their priorities right and giving this tournament a miss and working for a change.
So these are the reasons Champions League cricket is a flop show. I am waiting for India vs Australia Test matches next month. Now that is truly a competition between champions.