This year we had a tough cricket; even Indian team had hard luck in the ICC T20. There is nothing to be blamed with neither the selectors nor the commission. The Tri series leaves nothing to be described about our team young legs. The ICC WC 2011 is around the corner, India, Sri Lanka and Bangladesh going to host it. At this point of view, Indian team should concentrate on their game i.e. bowling, fielding & should consider few players to play their natural game.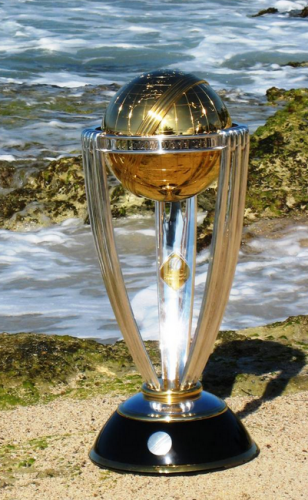 Hopefully the lord of the venue, Sachin Tendulkar will be playing. The opening pair will be very strong such that Sachin & Shewag will start the innings. Even the top order batsman will be filled out with Gambir, Raina & Yuvraj.
The middle order will be taken care by our captain Dhoni. The lower middle order is the biggest question, no real guesses at all. The top lower order batsman will be Harbahjan. When it comes to seamer's, Zaheer will be in the playing eleven. These eight players will be confirmed; only in case of any injuries there might be few changes.
The areas to be focused by our team will be specially bowling & fielding. There are really big hitters in the squad, so no problem with that. When it comes to bowling, the economy of Indian team bowler is almost above Five & half. If this continues then the runs we concede in one match by our bowlers will be surely above 280+. The target becomes tough, in case of early wickets of our batsman. We lost the game. Next is fielding, there was few many misfield by our young legs in the Tri-series. This should be avoided in the ICC WC.
Thus Players should be focused in fielding. When it comes to the playing 11, I left 3 players, in that one will surely be an all rounder, then the other two will be a seamer.
Which players can be filled in that gap??
My guess will be, Praveen Kumar, though he can swing the ball in both directions & other possibility will be either Sreesanth or R.P. Singh. The all rounder will be Yusuf. I personally feel that, playing eleven with 3 regular seamers will be a correct choice.
What are your views and thoughts on India's chances and tactics for World Cup in 2011? Drop in your comments