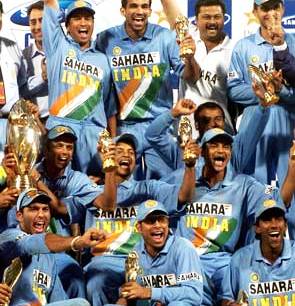 The young Indian team with an average age of 24.6 years looks pretty balanced and much stronger than the team that won the last title.
The suspense around Zaheer's fitness and availability still continues. In case he is not able to join the squad, he could be replaced with Ashish Nehra who did well at this IPL or perhaps Munaf Patel. If Nehra is included in the squad, it will be his first international match after 2005.
Though Sehwag and Gambhir seemed a little out of touch during the IPL, but they need just one match to get back into the demolishing form again and promise a solid fort at the top of the order. Part time bowlers have proved that they are more than a utility option and with any combination from the playing eleven, Dhoni will have a choice of 9 players whom he can ask to bowl.
No doubt, the defending champions will start their campaign being the tournament's favorite!